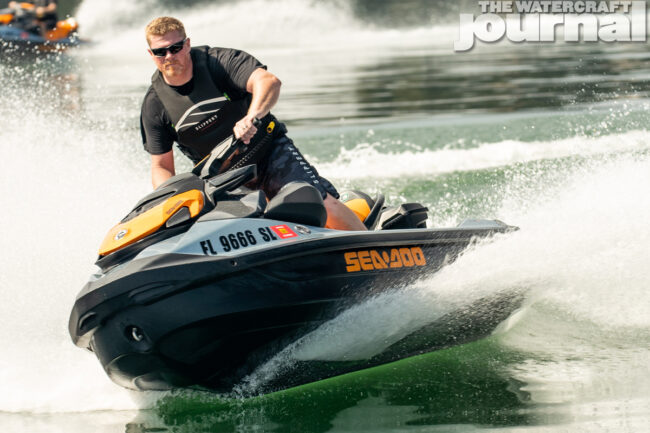 We recently informed you about the three Red Dot Awards that BRP took home this year from their various product lines. One of those awards came thanks to the 2020 Sea-Doo GTI. So why was this platform worthy of such a prestigious award?
Well the BRP and Sea-Doo design teams made it an easy decision thanks in part to the all new design of this watercraft as well as a plethora of premium yet budget-friendly features all listed below in the Sea-Doo content alert. Continue reading to see what the panel jury had to say.
In the great words of legendary Sea-Doo Fan DJ Khaled, "Another One!" Sea-Doo has brought home yet another award in 2020, this time from Red Dot. BRP won a total of 3 Red Dot awards. The spotlight this time was on the Sea-Doo GTI SE, for obvious reasons.
The GTI SE has blown away the competition this year in the recreation class of personal watercraft. The amount of value and innovation packed into each of these machines is incredible. The BRP design team completely redesigned this model and gave it some higher end features without breaking the bank. With features like the LinQ System, speakers, larger storage, swim platform, and Ergolock seating, the innovation and value on the GTI SE is clear. We will certainly be seeing more awards this year for the Sea-Doo GTI SE
Here's what the Jury had to say:
"Sea-Doo GTI impresses with a generous amount of space and a distinctive design, which gives the jetboat its dynamic, spirited appearance." For more details and info on the Sea-Doo GTI, check this link