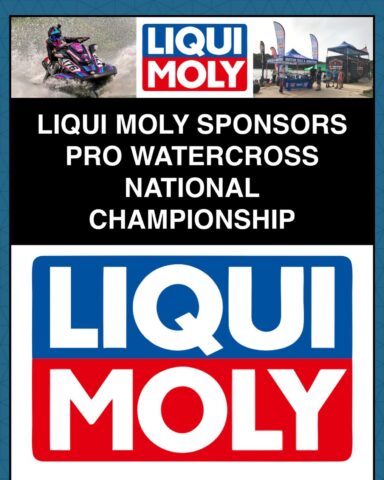 It's official, with COVID-19 still wreaking havoc across the nation, the 2020 Pro Watercross National Tour will be making its third stop in Saint Augustine, Florida's Vilano Beach with Liqui Moly onboard as the title sponsor. The race runs August 8-9, and this will be the first time the tour has stopped in northeast Florida.
Airstream Ventures partnered with St. Augustine Pointe Vedra and the Beaches Visitors Center and Convention to bring the race to Florida. It will bring much needed revenue for area since most big events are canceled during these pandemic times.
With more than 400 hotel rooms expected to be filled for this event; tourism will get a nice boost. Moreover, a recap of the Pro Watercross race will air nationwide on CBS Sports Network.
This year also marks the 25th anniversary of Pro Watercross, a non-profit organization focusing on safety education, amateur riders, and preserving the environment.
The event will open Saturday morning with practice beginning at 9:15 am. Races will begin late afternoon.  Sunday, racing will get underway at 8:45 am. Both days will be jampacked with six hours of racing. Vilano Beach offers incredible views of the entire course so spectators can catch all the action.
"We are excited to add another sports event to our area in bringing Pro Watercross to Vilano Beach," said Alan Verlander, Founder and CEO of Airstream Ventures. "Thanks to AJ with Pro Watercross and Richard and his team, we are going to provide a first-class experience and look forward to making this an annual event. Bringing another national televised event for our region continues the push to make our area of Florida a true sports destination."
For more information on Pro Watercross and the Vilano Beach event, visit prowatercross.org.