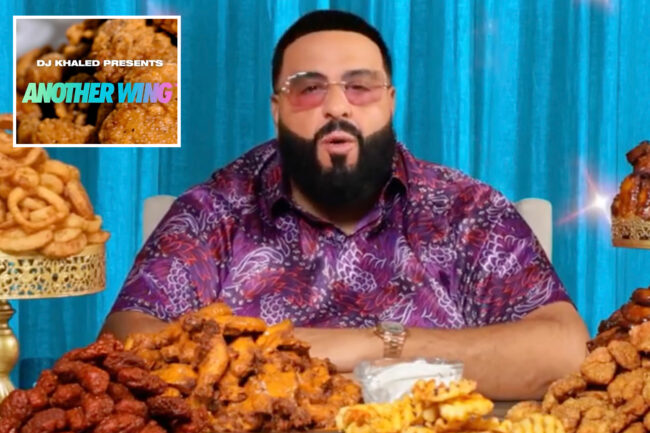 The Grammy award winning producer, DJ Khaled recently launched a worldwide chicken wing delivery company, named Another Wing. Khaled's shops are operated as "Ghost Kitchens," which became popular during the pandemic when dine in restaurants were forced to shut down. Owners had to get creative to make money and that's when delivery-only ghost kitchens blew up. It is still going strong, and Khaled is capitalizing on it as only he could.
After partnering with ghost kitchen operator, Reef Technology; Khaled has launched over 150 Another Wing kitchens in five countries on three continents! As terrestrial business cranks up, Another Wing will also take to the water and offer boatside chicken wing delivery by jet ski!
"Sharing something I love, like delicious food with my fans all over the world, how could I say no? It's all about spreading love and showing people what is possible when you dream," [Khaled] said, adding that "we goin' global."
The menu features bone-in and boneless chicken wings starting at $6.95 for a six-piece order. Eight flavors are available, and the menu will be expanded to add jalapeno cheese fries, onion rings, and chocolate chip cookies for dessert.
"Wings stood out as something that's universally loved and can be brought to many areas," Alan Philips, Reef's chief creative officer, told Bloomberg of thinking of the business idea with Khaled. When Another Wing makes its splash into boatside watercraft delivery, we will provide you with an update. We are anxious to see how well this concept plays out.