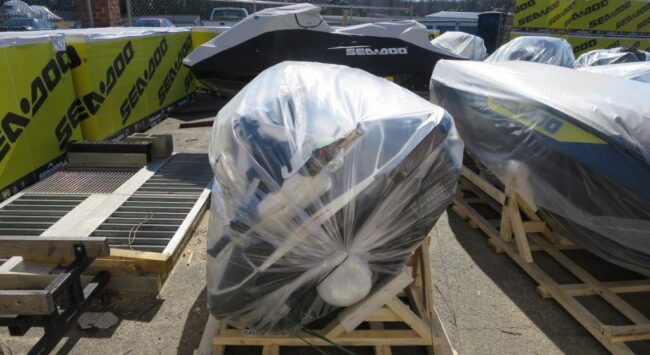 Steven in Sales has an updated guide to his article on jet ski warranties. He neatly lays out the details in an easy-to-read format. We'll touch on some key features beginning with what warranties don't cover. As a default, they cover nothing more than manufacturer defects so if you suck up some rocks or other debris, the owner is often on their own.
Equally, factory warranties are tiered and body defects are only covered in the first year. Unapproved mods can void your warranty. If you are planning to modify your ski and you aren't sure about the mod, contact a dealer. They will let you know if it will void your warranty. Transversely, consumers have rights and should know that specific modifications will not void the entire ski's warranty, which The Watercraft Journal detailed previously here.
Depending on where you live, the default manufacturer warranty is 1 year and the max warranty on a jet ski is 5 years. Here's a tip, buy your next ski at a boat show. The manufacturer will sometimes give out extra warranties to dealers. Buyers can sometimes score 3-or-4 year warranties – often times as a show promotion.
Steven recommends getting the warranty promotion instead of the money-off deal. In this case, an extended warranty is your friend, though buying it doesn't speed up repairs. You have to wait just like everybody else, especially in the summer months. Steven recommends always taking the manufacturer warranty over the dealer warranty, citing that a warranty from the manufacturer is easier to deal with, although top tier dealers like Cycle Springs Powersports have demonstrated over the years to be just as reliable (if not more) than the OE. Check out Steven's complete guide here.