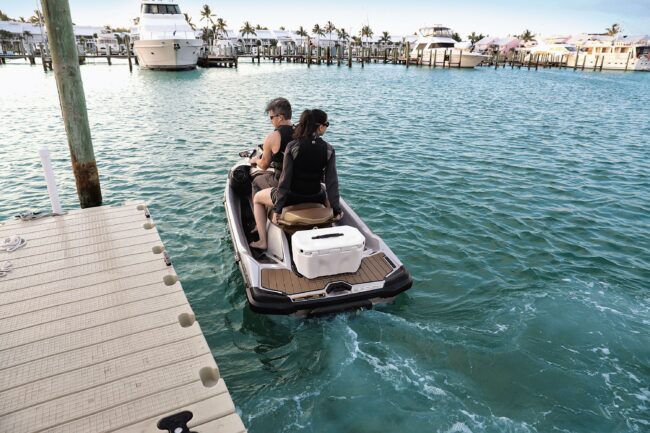 We have seen it many times this year, Sea-Doo's LinQ system. The feature for this edition of the Sea-Doo media blog details the 4.2-gallon cooler system which snaps into your LinQ-equipped model.
If there were ever a time to talk about it, it's now considering some of the recent heat waves that many regions have experienced this summer. Staying hydrated on your ride has never been easier than with this single accessory. Now you can keep drinks ice cold and food fresh on your next outing.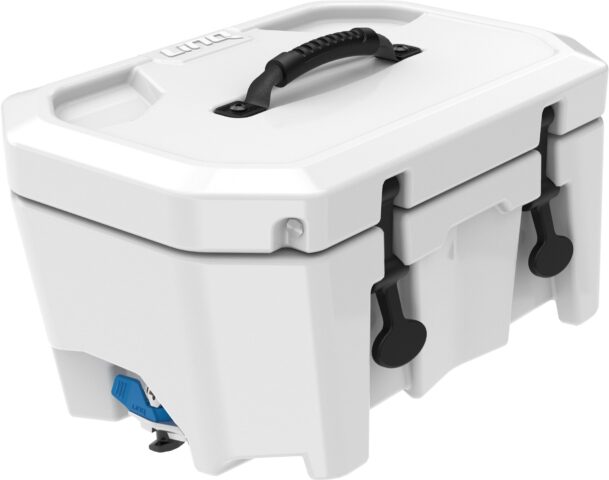 See the Sea-Doo media content below for more information:
The LinQ accessory system allows Sea-Doo watercraft owners to enhance their Sea-Doo life. The cooler is one of eight LinQ accessories that attaches in seconds with no tools. What ever they want to do on the water, the LinQ accessories allow them to do it further, longer, and with more of the things that they want with them.
The Sea-Doo 4.2-Gal (16 L) Cooler is bringing more convenience and adventure to the Sea-Doo Life. Keep your summer essentials cold with this high-quality cooler that quickly and securely attaches right on the back of your Sea-Doo. This durable, rotomolded cooler allows you to pack more, play more, and ride farther while your food and drinks stay fresh. Rumor has it, the cooler will comfortably fit a 12 pack (of soda). The LinQ 4.2-Gal Cooler accessory now fits all platforms and are sold separately for USD $284.99.