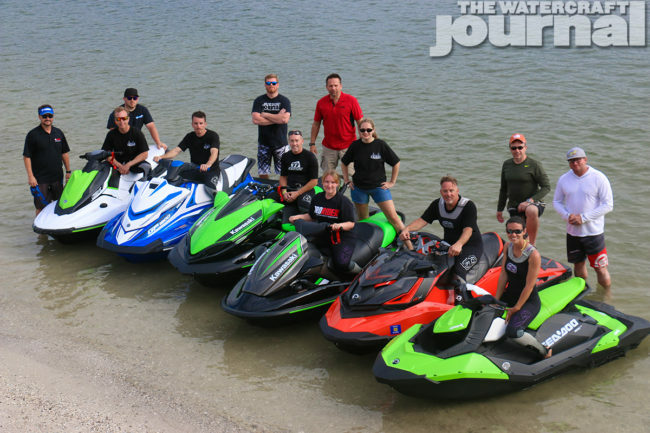 We told ya exactly a month ago. And thankfully, a whole bunch of you listened. The Watercraft Journal is excited to announce that we have selected one lucky reader to be a guest judge at the Skyway Ski Show! To those unaware, the Skyway Ski Show is the collaborative effort of the Watercraft Superstore with Cycle Springs Powersports, that welcomes half a dozen PWC enthusiasts to test ride some of the newest watercraft from the major manufacturers – Kawasaki, Sea-Doo and Yamaha. Then the riders evaluate each one with the winner being announced in the Watercraft Superstore's annual magazine/catalog hybrid.
This year, we welcome Bobby Sessom to represent The Watercraft Journal at this year's Skyway Ski Show. Bobby will be flown in, plopped in a luxury waterfront hotel, fed waaay too much food, and get to spend the next day riding brand new watercraft around Tampa Bay – and all entirely free (except for maybe having to cash in a vacation day or two with work. Bobby's gonna score a whole bunch of brand-new riding gear, a swag bag and be featured throughout the Watercraft Superstore's massive "magalog" as well as an article here at The Watercraft Journal. It's pretty much the jet ski lover's dream come true.
There will be plenty of social media updates on Bobby and the Skyway Ski Show on The Watercraft Journal's official Facebook page as well as the Watercraft Superstore's official Facebook page, so make sure to follow along. We'll also be present to snap pics and provide the rest of you with a full report from Bobby's big adventure here on The Watercraft Journal.