Man, oh man! It's Christmas time again. Where on earth did this year go? Well, if you're still looking for great ideas for the jet ski enthusiast in your life, then we're here to help! Now obviously, not everybody's interests are the same, nor are their preferred ways to ride – so we've thoughtfully perused some of our favorite products that we've reviewed, and laced together a great little list of some of best stuff from the personal watercraft industry that might be right for the PWC lover in your life. And while there are many different kinds of people who enjoy this sport in their own way, we think we've comprised a diversified list that there is definitely something there for you. And while you might be looking at list for yourself, know that it's OK to pick yourself up a little something as long as it means you have the perfect gift sitting beneath the tree this year.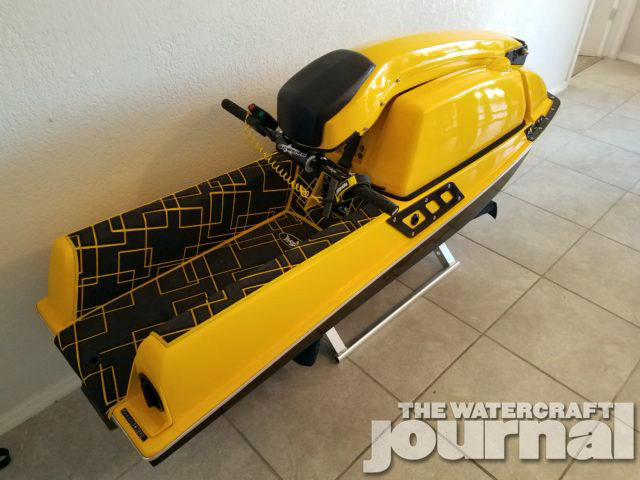 1. BlackTip Jetsports Jet Ski Elite Traction Mats – various
BlackTip Jetsports Elite Traction Mats are easily the fastest way to add a little style and panche to your otherwise stock-looking ski. Equally, if you've got an old watercraft in need of some badly-needed TLC, a set of BlackTip Jetsports Elite mats are the quickest route to pump some new life into that machine. Through BlackTip's website you can easily and effortless peruse more color and pattern choices than ever before, and best of all, you're no longer limited to pick from just the standard cuts and colors; rather, you can pick your pattern and then pick the top color and bottom color of your mats (the bottom color shows through when the pattern is cut for your specific application). And don't think you're cutting corners either, the Elite series mats are made from the same high quality material as BlackTip's high strength PSA. Oh yeah, and all BlackTip Jetsports Elite Traction Mats typically ship within 5 business days from the time of order.
2. RIVA Racing's GP1800/VX Pro Series Sponsons – $499.95
While we won't go so far as it to call it the "perfect sponson", it's very likely that RIVA's Pro Series Sponsons for the GP1800 and VX series Yamahas are the perfect sponson for these machines. How so? Because nearly every single championship-winning Yamaha was using these. Regardless of the conditions, the Pro Series Sponsons got them there first. The Watercraft Journal devoted quite a bit of research into these and shared it earlier this year, and the year's racing has proved us right. The RIVA sponsons dramatically improve handling and straight line stability through a superior fin design and precision CNC-cut backing plate that is far more radical than anything we've seen from the aftermarket manufacturer before. Sure, serrated sponson fins aren't new, but the backing plate's stepped surface giving the GP glued-to-the-surface control is legit. Of course, RIVA over-builds everything, so the aluminum-insert mounting system is rock solid and the blades are fully adjustable. Oh yeah, and there's no drilling or cutting. The sponsons work – we tested them ourselves – and every Yamaha racer we know of swears by 'em. You should too.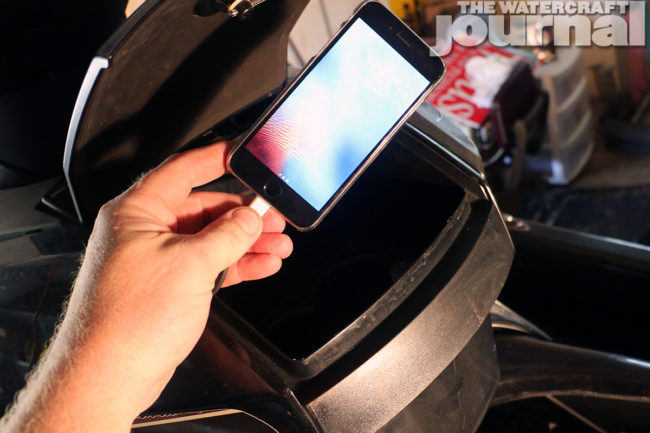 3. Ride Power USA's Phone Charger – $39.95
It's not often that we circle back and re-perform a technical "how to" story that we've previously published; but when we learned of the subtle improvements made to its RidePower phone charging system over the previous Android Phone Charger, we thought it appropriate to showcase a better installation. To to that a price nearly half of that from just a few years ago, and there just was plenty to talk about. In our latest install we showed how a '14 Yamaha FX Cruiser HO could be wired with one. And frankly, it doesn't matter what brand PWC you've got – or if its a two-stroke or 4-stroke. We've found the Ride Power USA kit to be possibly the most useful tool we've installed on a ski –and we're not alone. Even Sea-Doo and Yamaha are offering runabouts with phone chargers/USB ports. We all bring our phones with us – be it for pictures, GPS mapping or whatever – so why not keep it charged?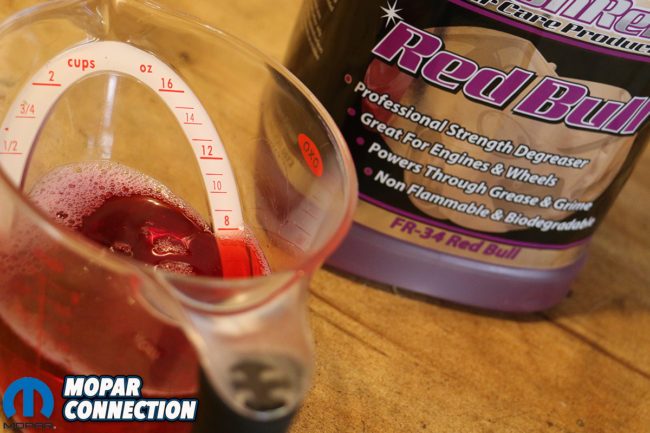 4. Finish Renu/Jet Renu Red Bull Degreaser – $18.95 (per gallon)
A while back, The Watercraft Journal shared a technical article from its sister publication Mopar Connection Magazine, on using Finish Renu's heavy duty "Red Bull" degreaser to remove oil stains from your asphalt driveway. For those of you who don't know, Finish Renu is the parent company of fan-favorite JetRenu, who has been a huge supporter of the jet ski racing community for a decade now. Believe it or not, Red Bull is both an extra heavy duty degreaser and environmentally friendly, in that it is water soluble and won't contaminate ground water. Yet, it outperforms most acidic-style cleaners and solvent degreasers. We know, we proved it! Made with special surfactants, wetting agents, emulsifiers and detergents, Finish Renu has made an outstanding concentrated degreaser that we use in our shop on a daily basis.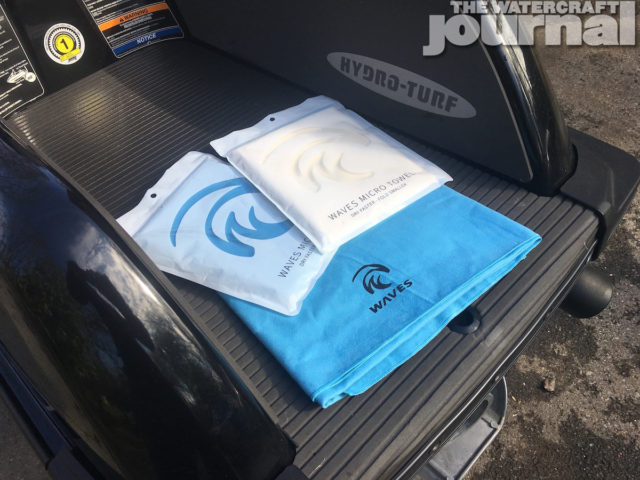 5. Waves Micro Towel & Micro Towel Sport 2-Pack – various
It's a little weird to be this excited about a towel, but the Waves Micro Towels are truly the "real deal." The Watercraft Journal has been using them religiously for half a year now, whether to soak up standing water in the footwells, towel down a freshly washed ski, or even drying off out of the shower. They're soft, super absorbent and as advertised, fold up neatly and more compact than other towels before it. Made by Waves Gear, the towels come in an assortment of colors and sizes, and have yet – in our time using them – torn, discolored or lost their ability to do their job. They also don't mildew or dry out like others. We think they're worth keeping nearby – either in your ski's front storage compartment or in your trailer's tool box – at all times. 'Cause you'll never know when you'll need a towel!
6. Sea-Doo Palm Rest Handle Grip  – $34.95
The Watercraft Journal featured a step-by-step tutorial on upgrading your pre-2016 Sea-Doo with the 2016-and-up "Palm Rest" style grips to quite a bit of fanfare, so we thought we'd revisit it, as the change made by Sea-Doo in 2016 was so well received. True to their name and design, the new Sea-Doo Palm Rest Grips provide an ergonomic advantage over previous, more tradition hand grips, by favoring the thumb position in a pistol-like grip while providing a solid, rigid fin for the palm of the hand to rest upon. This also works to serve as a type of lever for aggressive riding, giving the rider a bit of a ledge to push down on during a particularly aggressive turn. We've come to greatly enjoy the new design on the most recent Sea-Doo models and know how easy the installation is for previous models, therefore recommend many of you to consider the affordable upgrade. You can purchase your hand grips either through your local Sea-Doo dealer or simply by looking online.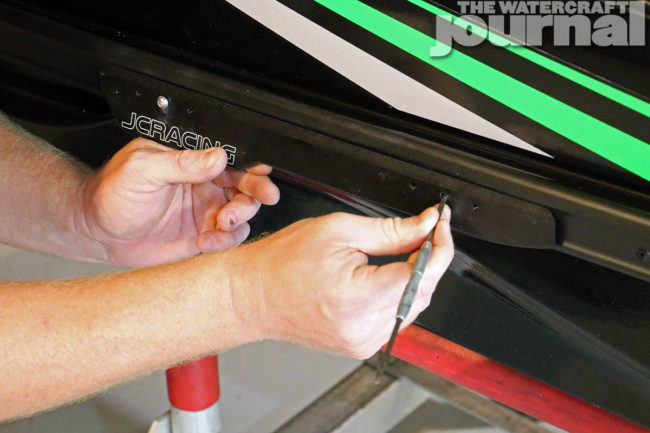 7. JC Racing '17 Kawasaki SX-R JetSki Mid Sponsons  – $109.99
At first blush, you wouldn't think that JC Racing's #219 Mid-Sponson kit for the 2017-and-up Kawasaki SX-R JetSki would really make that much of a difference; but The Watercraft Journal tested 'em out, going so far as to giving a step-by-step tutorial on how to properly install them, and even producing an episode of "Long Haul" with Team Faith's own Gary Patterson. They truly improve the big standup's ability to hook up in the corner and stay planted through the turn. For us, even while we struggled to master the ski, found the JC Racing mid-sponsons and thankful addition. Best of all, there's only minor drilling needed to install these, and it's all but completely reversible if you ever want to take them off.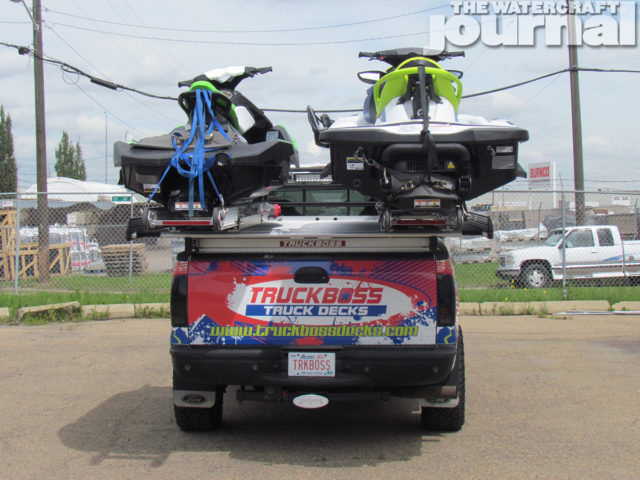 8. Flexxloader 2 By Truckboss Decks – $6,599 to $8,662
To eliminate the need of a motorcycle trailer, a snowmobile or quad trailer and a separate PWC trailer, the Flexxloader 2 from Truckboss Decks not only eliminates ALL of those trailers, but also perfectly serves as hauling all of the above. The new version of the Flexxloader the skid system makes loading and unloading so much easier. Using an electric winch, the cradle is easily and safely hoisted and lowered from the deck, allowing you to unload almost anywhere; boat Launches, beaches, parking lots, etc. The Flexxloader deck incorporates a low resistant surface for the cradle skid system to move along easily, and provides the "guide and slide" and new "push back" systems with multiple tie down points and a winch. Even the new Flexxloader's ramps are now lighter and easier to engage. Best of all, the new buggy system uses better wheels for almost all conditions, allowing the cradle to become a beach tote (and portable beach dock) in less than a minute, as well as a storage tote when your skis are put away for the winter.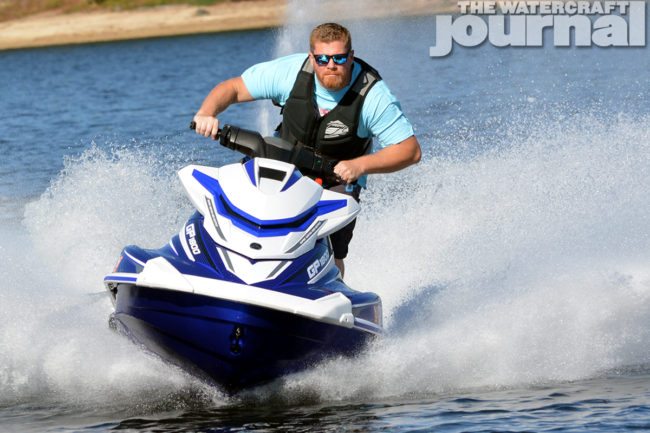 9. Abaco Polarized Bravo Dockside Limited Edition Sunglasses – $75
If you've been paying close attention to the latest (three) episodes of "Long Haul" you will have noticed that Abcco Polarized has been one of its sponsors – and for good reason. After having pushed a pair of "Dockside" sunglasses into our hands last year, we've been using Abaco shades almost exclusively. While at this year's IJSBA World Finals, Abaco surprised us with a pair of their Limited Edition Bravo Dockside sunglasses. The polycarbonate 2.0 shatter-resistant blue lenses feature a Revo mirror finish with insane color clarity and an ingenious anti-reflective coating on the backside. Add to that a TR-90 impact-resistant frame that provides extreme flexibility makes these shades super durable, which is something all of us can put to the test. Major takeaways for us has been how lightweight and comfortable they are to wear wet or dry. These are truly the first sunglasses that we like wearing both on and off the water. Oh yeah, and the Bravos come with a nice microfiber cleaning cloth pouch and is covered under Abaco's worry-free lifetime warranty.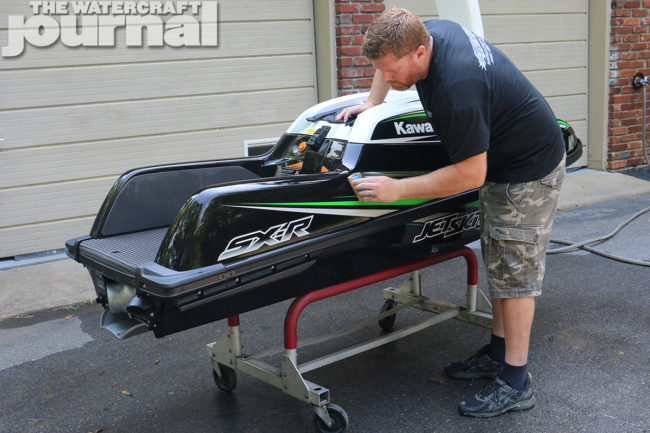 10. Velocity Visions' V3 Stealth Ceramic Coating – $79.99
After decades of being told the wonders of various different ceramic coatings and having absolutely miserable experiences in either discoloring surfaces, harmful coatings hurting clear coats and just a myriad of other issues, we were initial hesitant to give the Velocity Visions V3 Stealth Ceramic Coating kit a chance. Thankfully, once we applied it correctly, we were pleasantly pleased with the final result. After coating and sealing our '17 SX-R with the stuff, we left it outside for the last few months we had it in our possession just to see how it held up. And true to its claims, the Velocity Visions V3 Stealth coating made cleaning off any dirt, grime, mold and debris incredibly easy. There wasn't any hazing on our decals either, which is often the case with lesser ceramic coatings. There's a bunch of other products to maintain the coating and keep it spotless, so make sure to click this link and see the whole lineup of products.