Some years back, behind closed doors, all three manufacturers made a handshake agreement to share with each other their most sensitive data on a regular, monthly basis, including new vehicle sales, model production numbers and dealership performance records. The nature as to the whys and hows of the arrangement still remain mum to us proletariat-types as the agreement's one caveat be that this information was to remain from the media and general public's consumption. Yet, every now and again, we at The Watercraft Journal get a brief peek at the monthly report…
This year's sales – across all brands – have increased by double digits, which of course is great. But what was incredibly noteworthy was September's new vehicle sales; as both Yamaha WaveRunners and Sea-Doo enjoyed parallel growth of 10-percent, Kawasaki suddenly jumped to an impressive 17-percent. Some discounted the bump to heavily discounted previous model sales by motivated dealers, but the uptick over nearly double that of the other brands is still as interesting.
Currently, Kawasaki retains just shy of 10-percent of the total new vehicle market, with Sea-Doo over 50-percent and Yamaha working to close the gap. Kawasaki also produces the least amount of units per year (a number undisclosed to us, but estimated to be less than 4,000 units per year). When over twice that estimated number was sold in Sparks this year alone, you get an understanding of the scale of discrepancy.
"They're on their way out," one very animated Sea-Doo representative told The Watercraft Journal only a few weeks ago; and to the untrained eye, it would appear so. Rumors of Kawasaki boarding up its watercraft division have swirled in the online mire for half a decade. But Kawasaki's "JetSki" brand still wields more equity in it than any other brand amid enthusiasts, and Kawasaki also houses the most vociferous fans beneath its big green pavilion.
Cursory polling shows people want to see Kawasaki back in "the mix" and would welcome a new product from the brand that first launched the standup that started the whole industry. But what you and I consider "in the mix" might not be the same as what the "Good Times Roll" company is envisioning:
Yes, we had heard all the rumors about a new 4-stroke standup. This has become the proverbial "elephant in the room" that everyone likes to talk about, like all the four-cylinder Rotax engine rumors from 5 years ago. Yes, Kawasaki has a working prototype, and there's also no shortage of aftermarket hull makers who've mastered wedging the STX's 1.5L beneath the hood of a SX-R. Whether it'll come to fruition most likely depends if Yamaha's rumored SuperJet 1000 garners enough demand.
But what can be counted on is what The Watercraft Journal was fed just a few weeks prior to the 2016 model launch. The very juicy bit of news came via a source near to the company to whom has very rarely led us far off course: As he said, "Kawasaki's got a new runabout coming out next year. No, it's not what you think it is, but something for people new to the sport."
First, let's address what "what you think it is" means: Undoubtedly, you've likely read the countless pleas we've made for a heavy revision of the STX into a FZ/RXP-X fighter. Even by leaving the hull alone, a stylish redesign of the deck, seat and hood, and shoehorning in the Ultra 310X powerplant into the STX – creating a 300-plus-horsepower STX-R – could be the adrenal shot the watercraft builder could need to propel it across the finish line.
Yet, as Kawasaki's own representatives have openly advocated, "Win on Sunday, Buy on Monday" doesn't really apply anymore to PWC sales. And as all of the manufacturers share their sales numbers, they all know that the most popular units sold today are almost exclusively naturally-aspirated, smaller runabouts priced for new buyers (Sparks and VXs). While the current STX-15F falls into this category, it only does so after applying dealer discounts, and still fails to offer many if any amenities.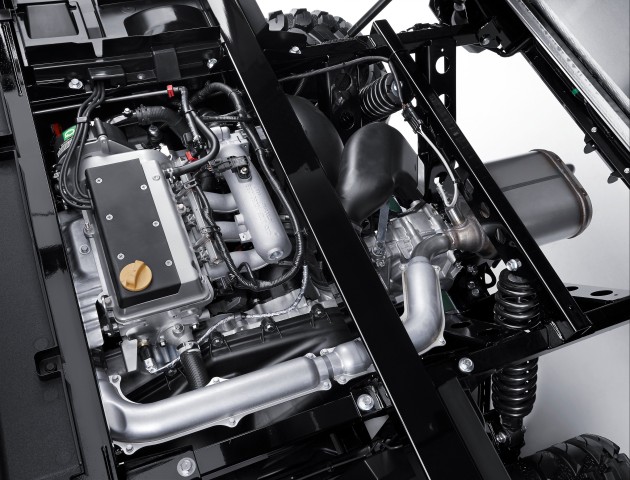 In offering "something for people new to the sport," the implication is a lightweight, entry-level "rec lite" segment vehicle. The likes of which will certainly require a new, more compact powerplant. For us PWC journalists, the rule of "look at the snowmobile line" for future tech doesn't apply for Kawasaki, so we turned our direction towards its major efforts this year in both UTVs and motorcycles:
For 2016, Kawasaki made big waves in these two segments, particularly with the launch of the Mule Pro-FXT EPS and Ranch Editions, as well as the hot new 2016 ZX-10R superbike. The two new Mules (although not as titillating as the racier SxS' like the new YXZ 1000R) are leaders in the utility vehicle market. Powered by a grunting DOHC liquid-cooled three-cylinder, the 812cc 4-stroke presses out 48.0 lbs. ft at 3500 rpm via 9.5:1 pistons. The less-than-a-liter motor has already proven itself as a versatile package and could be enough to push a small 3-seater to 45mph or so.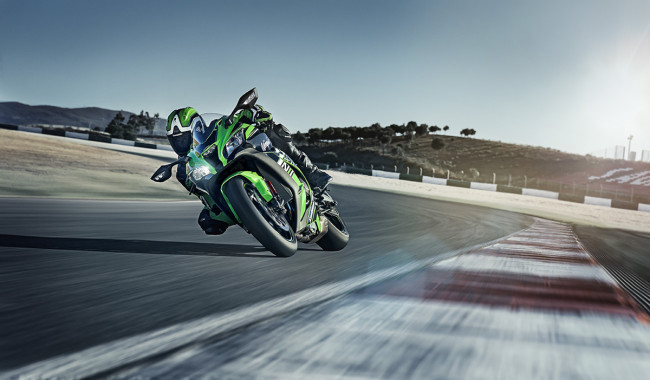 Of course, the gnarly 1-liter 998cc 4-cylinder engine new to the ZX-10R is the same found in the celebrated H2 and H2R superbikes. We've made plenty of cases for this engine (or a derivative of it) to be the next engine for the JetSki lineup, and bears little need being beleaguered here once again. But the engine's proliferation amid the company's Sport, Supersport, Supersport Touring and even Touring segments all attests to the engine's versatility and abilities. We only ponder whether a 180-horsepower naturally-aspirated engine is what Kawasaki would see as a good fit for "people new to the sport."
All in all, we argue that there's still plenty of gas left in Kawasaki's tank. It's a smart play to return to Kawasaki's JetSki roots with an affordable, fun and lightweight machine that encourages riders to push themselves and the machine, similar to the "it takes talent to ride" 440s and 550s. If in fact, Kawasaki is going forward down this path, we're enthusiastic to welcome another entry-level machine. And if there's still room in the lineup for a 300HP STX-R, you can bet we'll be first in line to ride one.