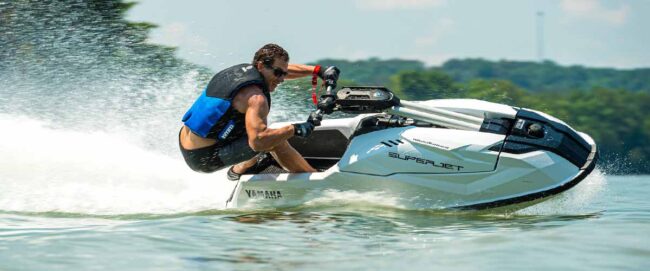 Dave, from RIVA Racing, provides a quick review of the RIVA Racing 2021 Yamaha Super Jet Racing Power Filter Kit in this YouTube video. The kit replaces the big bulky plastic stock air box with a clean space saving kit. The electrical components are moved onto a compact aluminum bracket, which helps keep things neat and tidy.
The power filter kit provides your engine with a steady flow of air, which improves acceleration and RPM. The oversized flame arrestor is positioned up and away from the hood seal area for dry operation.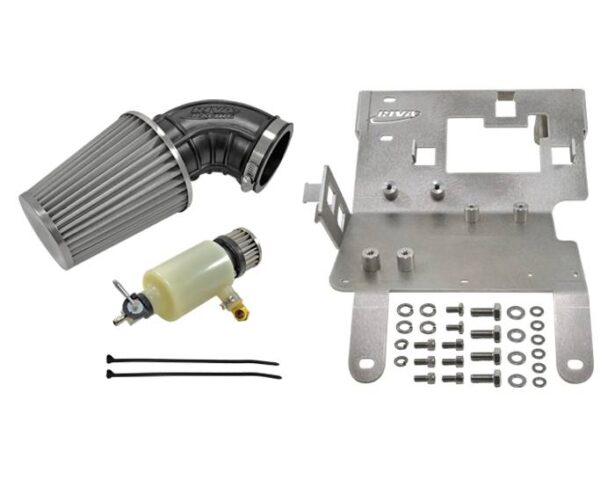 An engine breather/catch can protect engine from potential lock up when the PWC is rolled over. The RIVA Power Filter Kit is also IJSBA race legal. Detailed instructions are included in the package. The kit retails for $319.95 and it includes everything you need to enhance performance of your new Yamaha Superjet.
RIVA recommends using a RIVA Pre-filter cover to prevent water intrusion.
RIVA is accepting orders on The Yamaha Super Jet Racing Power Filter Kit. Head to their site to stake your claim. The product ships late October. Order yours now and up your game!