Andrew Hill of adventure fishing has been back out on the water after the Covid-19 lockdown and just snagged this huge snapper while recording the moment aboard his Sea-Doo Fish Pro.
He admits that this one gave him a good workout as can be seen during the reel in.  It's definitely nice to see groups starting to get back on the water again and the adventure fishing team has been doing some group excursions too.
In company with the Tauranga Jet ski fishing crew, Andrew hooked this massive snapper.  Then during the doubtless bay social trip, they followed up with a nice fifteen Kg kingfish snag.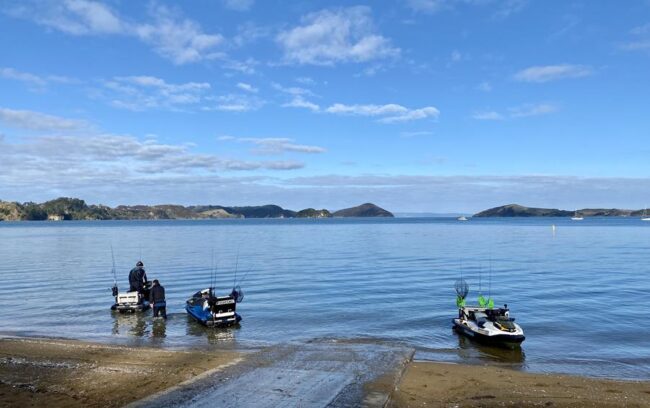 You can follow along with all of the adventures through Hill's YouTube channel in the link above and to get in on the action yourself, the group is always planning ahead for the next great fishing trip.
Some of these include another doubtless bay social trip in August followed by a monster snapper hunt in October that includes a $5000 cash prize pool.  Not a bad prize for a day out on the water.