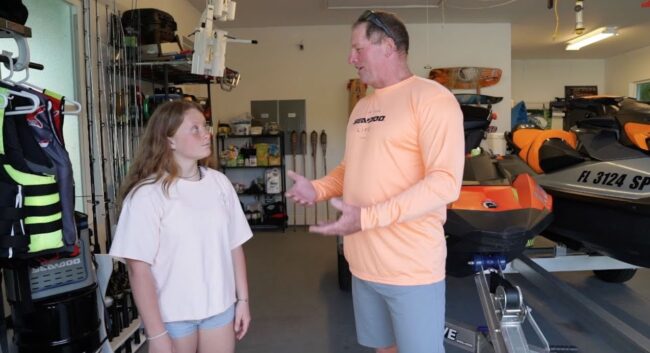 Has it been a long time since you have attended a boater's safety and education course?  Maybe your state or local authority does not require a certification in order to operate a personal watercraft.
It is always a good idea regardless of local laws to brush up on waterway and boating safety.  The folks at Sea-Doo want you to amp up your Sea-Doo Life and have the best summer yet by attending or taking one of these online courses if you have not done so yet.
Not only can a boating safety course give you better confidence in taking on new adventures, but it will also give you and your passengers a safer experience and could even save you money on your insurance.
Here are some steps to take on getting your boating license and for more information be sure to read the full Sea-Doo blog.
Research the boater education requirements for your state.
Complete an online, or in-person, boating safety and education course.
Successfully pass the boating license test at the end of the course.
Submit payment after course completion.
Keep your boat license or completion certificate with you whenever you're out on the water.
If you buy a new boat and are a first-time boat owner, your marine dealer may be able to give you information on how to get a boating license in your area.
Using online resources like Boat-Ed.com and BoaterExam.com, you'll find links to the approved online boating courses available for each state along with the boating education requirements for each state.
The online boating education or license course for most states is administered by a third party. The BoatUS Foundation offers free boating license courses for 35 states at www.boatus.org/courses/.