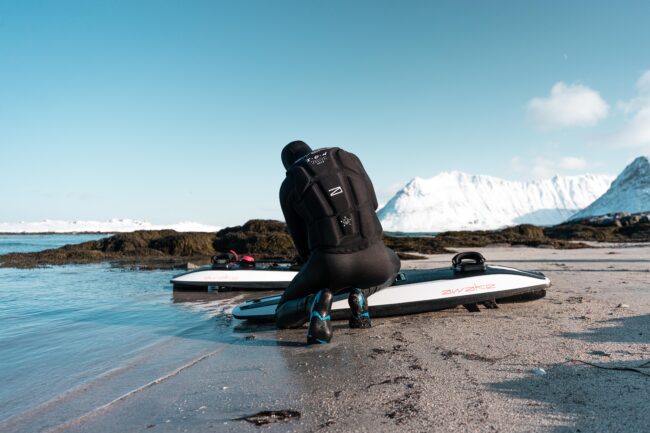 We received a new product announcement from Swedish tech innovator, Awake. It falls in with our latest run of electric PWC stories. This time, we're reporting on an electric surfboard. Awake brings to us their latest piece of equipment, their third-generation electric surfboard. The Awake RAVIK 3, is the next wave of development of the company's previous models. This company never stops innovating, which is a good thing because the electric surfboard models just keep getting better.
The RAVIK 3 has a revised hull design, bringing top end performance. It comes with a second-generation wireless hand controller, redesigned brushless motor, and a more aggressive impeller. It is stable and will allow you to do hard carves without digging a rail. The patent pending modular system ensures Awake's signature performance, sophisticated automotive safety systems, and ease of use.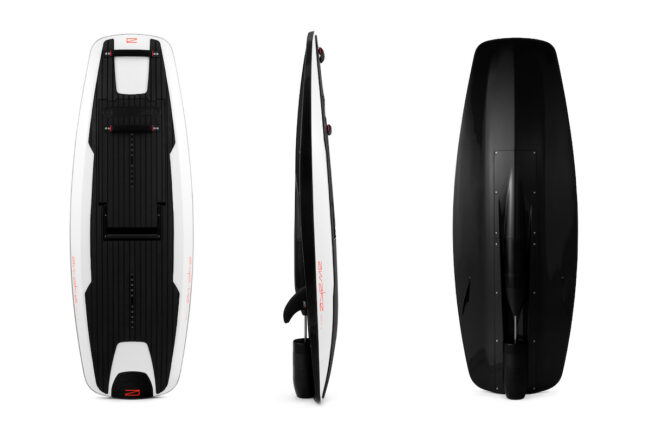 CEO Daniel Aronsson had this to say about their line of electric surfboards:"With Awake RAVIK ONE and its jaw-dropping acceleration and top speed, we took the first steps in fast-forwarding the future of action water sports back in 2018. The awesome race characteristics of our second model, the Awake RAVIK Introduced a completely new segment to the electric surfboard market, where the conventional limits of electric sports were erased when my colleague and co-founder Philip Werner landed the first backflip on a wireless surfboard."
"By combining the learnings and market feedback from both Awake RAVIK ONE and Awake RAVIK S, we created the Awake RAVIK 3- perfect for the demanding action water sports enthusiast who is looking for a versatile electric surfboard with stable high-speed cruising capabilities, combined with agile race characteristics. It is simply a board to grow with and will challenge you in your pace."
The Awake RAVIK 3 is available for order on the AWAKE website. The boards are priced at $15,400 USD and delivery begins in April. Check them out!