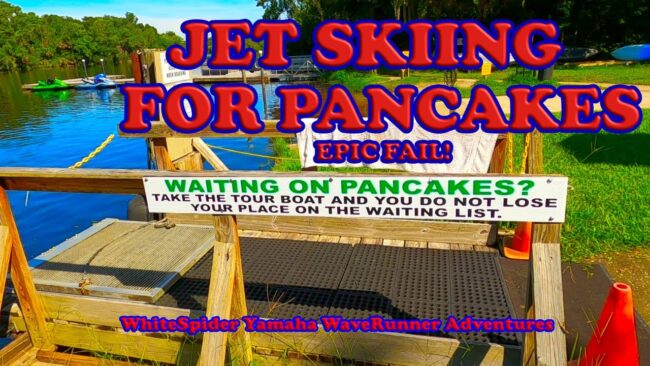 What do you do when you're on the St. Johns River in Florida and you're hungry for pancakes? Well, if you're Bob Broeking and friends, you jump on your Yamaha WaveRunners and take the scenic route to The Sugar Mill restaurant in Ponce de Leon Springs State Park. They put in at the Astor Public Boat Ramp and were soon underway, taking a ride along the crystal blue water of the St. Johns River.
The group traversed through beautiful Lake Woodruff and into Spring Garden Creek, which was bordered by lush vegetation. They soon entered the very shallow Spring Garden Lake where they had to slow down. The next stop was Ponce de Leon Springs State Park and The Sugar Mill Restaurant. The skis were docked and soon mounted again due the two and a half hour wait for pancakes. After a quick dive into the crystal-clear waters, it was time to put plan B into action.
This meant taking the scenic route home and searching for food on the way. It was another pretty ride aboard their Yamaha FX and VX Cruiser HO's. They ended up at Sonny's BBQ, a favorite among Floridians. Broeking and crew had never been there, so they were in for a treat. All in all, it was a great July day for a trip on the St. Johns River. Check out their video for a full recap of the trip.