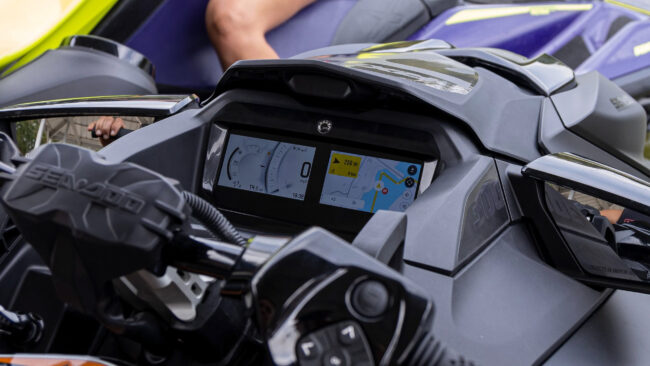 If you're like millions of people, you like to track your outings and adventures. Whether it's to share on social media, bragging rights, or myriad of reasons, we like to keep records. Sea-Doo has their BRP Go! app available for download in the Google Play Store and the App Store. BRP Go! adds another level of fun to your Sea-Doo experience by giving you the ability to discover new adventures. You can also find cool new places to explore and connect with friends while using the app. All these things are right at your fingertips when you download and start using the app.
Be ready for anything and never forget your experience by saving your ride stats and discovering new places. You can also customize the journey by adding your favorite stops or areas you want to return to. You can share your rides with friends and invite them on group rides. When GPS is enabled, you can plan your routes, nail down navigation, download maps if needed, and track ride stats. With a one-year subscription, you will have access to a couple of additional map layers.
Nautical Chart and SonarChart are available through in-app purchases. Nautical Charts is helpful in locating navigation aids, marine services, and more. SonarChart gives you all the bottom contours through its HD bathymetric chart. The BRP Go! app can be paired with your display screen so you can see what's going on. You can grab the AccuWeather forecast, listen to music, and more by utilizing your Smartphone apps. Check out the BRP GO! app now!