Earlier this year when RIVA Racing showcased their 2020 Custom RXT-X 350 Limited Edition, the particular limited run models shown were in the lively green and black with a special gold annodized coating applied to certain features.
Who could have thought that these custom built machines could look any sharper until they began building some extremely select units with other unique color schemes.
Take for example this one of a kind Limited RXT-X 350 with a smooth purple annodizing accent.  The purple features combined with the electric green and black just take this ski to a whole new level of fine detail.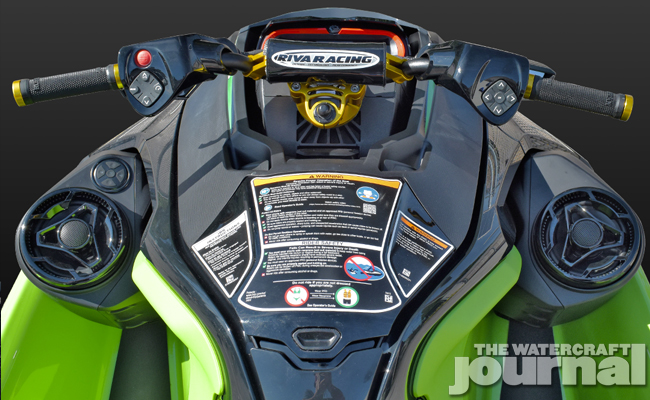 From the front to the rear of the ski, those purple colors just pop everywhere.  The RIVA billet steering system is covered in the detail. The exhaust exit is also a fine work of art that is screaming with that candy purple color and even the seat stitching matches.
We don't know whether this watercraft should be ridden or put in a gallery of art but either way it's going to have one lucky owner.
Stay tuned for all of the latest limited edition model reveals from RIVA Racing and head on over to rivaracing.com if you are interested in having one of the special edition models for yourself.