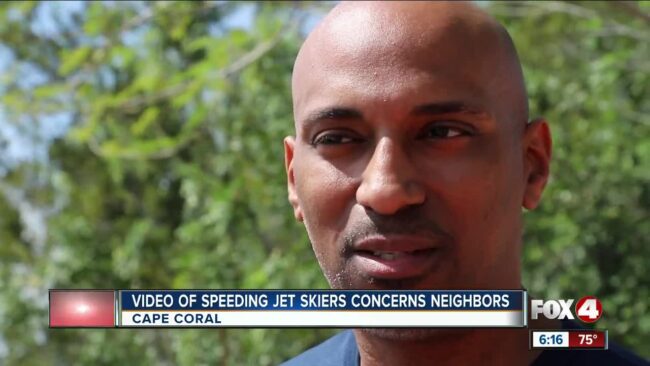 A video posted on social media caused quite an uproar in Northwest Cape Coral, FL. Fox 4 Now opens with the video that shows several Jet Skis speeding down a canal in Cape Coral, FL. Many of us are used to reading stories and watching videos pertaining to jet ski bans and petitions from local residents; it's a little different in Cape Coral, Florida. Questions remain about whether anything can be done to stop the fast moving PWC. Some residents are concerned about the safety of wildlife and people casually enjoying the waterway. Others don't seem to mind the speedy machines.
"It's a waterway, I don't think there's a law against it," said John Kukla, who lives in Cape Coral.
Timothy Francis, a concerned resident, states that there are a number of places to take a high powered ski and still have a good time. He recently purchased a John Boat and after watching the video of the speeding watercraft, he's a little concerned about taking his kids out in the boat.
The PWC riders seen in the video did return to apologize and said they'd slow down even though they weren't doing anything wrong. According to police chief, Sergeant Alan Kolak, the state of Florida took away the cities' power to regulate freshwater waterways. There are no speed restrictions. As long as PWC don't damage property on the water, they aren't breaking any laws. Saltwater canals in Cape Coral that lead into the Gulf of Mexico differ. They have "No Wake Zone" and "Idle Speed" signs so everyone with a motor has to slow down in those particular areas.
Some residents would like to see the freshwater canal law changed so that it aligns with the saltwater law.
As for now, riders can zip along without facing legal trouble unless property damage occurs.