Belassi, long known for their cutting-edge technology, have the first electric standup jet ski in development. The new electric watercraft was announced in August of last year. They have been at the forefront of electric standup jet ski technology for a long time. Their name has changed along the way but their excellence in watercraft production has stayed the same.
Many will remember Hydrospace back in 2006 when they made the S4, which was the first production 4-stroke turbocharged standup ski. When they became Benelli, they offered the HSR-Benelli S4. Regardless of the name changes over the years, they've been innovators every step of the way with every watercraft they have designed and built.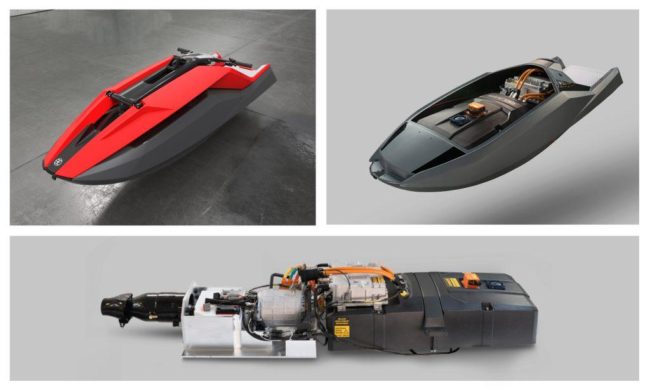 CEO Christian Hintersteininger assures us they aren't trying to replace combustion engines with their electric watercraft. "No, they will not replace it any time soon," he explains. "From a purist point of view, we are actually talking about two different products, and we also have new plans for our Burrasca in the coming year. The two products will not compete with each other, but the customer will choose the best solution for his needs and preferences."
The Belassi group knows the electric revolution is here to stay and that is why they went to work on building electric watercraft. The team is excited about what the future holds for electric PWC, and they will build a hand-crafted machine where every component will be held to the exceptional standards of the Belassi heritage. Check out a behind the scenes video from Belassi featuring their concept for a new electric personal watercraft. Stay tuned for more on the progress of the new watercraft from Belassi.