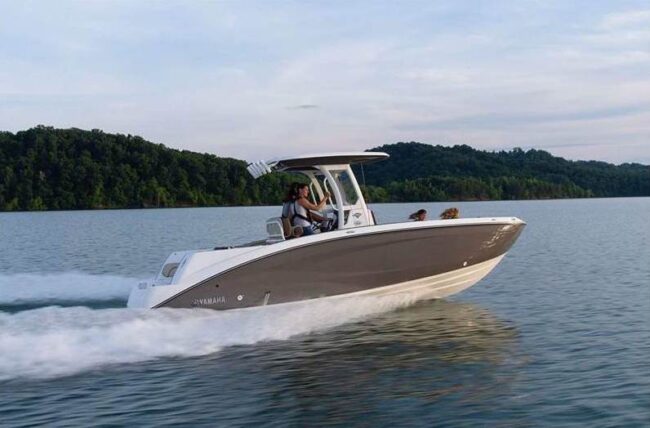 Yamaha introduced Run the Water, a collection of videos geared toward inspiring people to discover a different side of the water and to experience new things. The first chapter is titled Above and Below. It features Peter Correale, a professional spear fishing guide, and professional angler Natalie Dillon. They like to chase big fish! Dillon feared saltwater as a child, and it was curiosity that got her deep into the blue sea.
She says, "fishing is about being one with nature and the more you see, the more you know." Correale is a hard-core free diver and enjoys feeding himself and others with his catch. They ventured out in a 2022 Yamaha FSH Series boat for this video. It is a versatile center console, meaning you can easily go from a fishing trip to wakeboarding with this boat.
The second chapter features Gádor Munta, Marine Scientist, and Rafael Fernandez, Underwater Photographer. Gador started snorkeling at 3 years old and hasn't looked back. She got her open water dive certification when she was 16 and has since dedicated her life to the ocean. Rafaeal documents the ocean for both educational and scientific purposes. He does this to create awareness and understanding of the importance protecting the sea.
They each drive a Yamaha FX Cruiser HO, which boasts 44 gallons of storage, so the watercraft can easily hold all the dive equipment and camera gear necessary for a day on the water. The FX Cruiser is equipped with plenty with power to get the couple to and from their explorations in the waters off Baja, CA. Check out these inspirational videos and get more information on the featured watercraft on the Yamaha website.