On a recent business trip to Austria late last year, I found myself in close proximity to Linz which is the centralized Engineering and Technology development area of Upper Austria. This was about the time when we actually published the peek inside Belassi, which the Austrian personal watercraft manufacturer shared with the world.
Being so close to Belassi's manufacturing location and headquarters, I had to check this place out for myself. You wouldn't expect anything less from a PWC enthusiast especially considering that the Belassi Burrasca is the most powerful production PWC on the market.
I didn't necessarily want to start poking my head around their beautiful new facility but more so I wanted to try to gain some further insight on this quiet little company and see just when the other side of the planet can start to get its hands on these artistically amazing machines.
After a lot of persistent follow-ups, we were able to gain an exclusive interview with Belassi in which we gained some knowledge and hopeful prospects on the delivery of Belassi watercraft to the United States and throughout the world.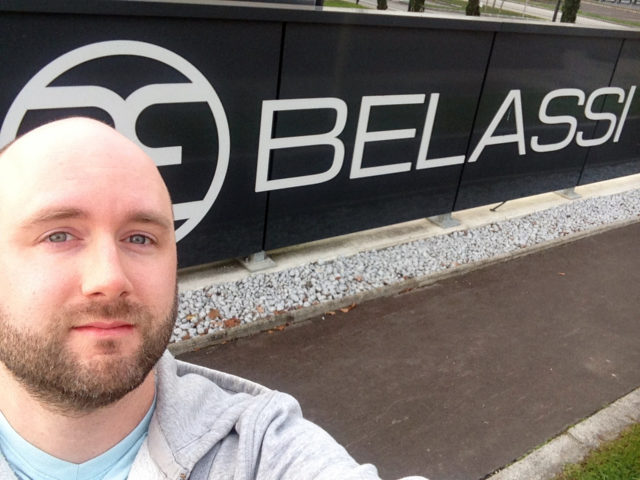 WCJ: Thank you for talking with us today, Laura Tameni. Can you tell us a little about your relationship to Belassi?
LX: My name is Laura Tameni, and I represent the creative agency that works with Belassi GmbH and we deal with all communication-related matters…as agreed with the Marketing Team at Belassi.
WCJ: How does [Belassi's] current distribution work? What countries do you already have Belassi dealers or customers in?
LX: Belassi GmbH currently has an international distribution network stretching across from Oceania (Australia, New Zealand, Indonesia, Fiji, New Guinea), Asia, Africa, Middle East, Europe and South America. You can find Belassi dealers in 21 countries, with 5 new entries planned in the course of the year.
WCJ: Are there plans to start distributing Belassi PWC's to the United States?
LX: Belassi GmbH currently reviews the possibility to enter the US and Canada in early 2019. Due to the size of the US market, we evaluate our options to best cater all regions. Hopefully, Belassi will start selling in summer 2019, and expand its distribution and dealership network in the years following.
WCJ: Are there plans to make riding demos for the American press [or other outlets]?
LX: There are VIP Test Days lined up during 2018, which are open to our potential customers, press and partners. Depending on our market entry timeline for the US, we will have test days there in early 2019.
WCJ: [We] understand the laws in Austria for PWC are strict. Why did [Belassi] choose Austria as your headquarters and how are you able to get out on the public waters and make tests?
WCJ: Local laws are very unfavorable in Austria for PWC manufacturers with respect to on-water testing, however, with the marine and engine engineering surrounding in Linz, we have some of the best talents in Europe concentrated around our new facility. Fortunately, have also been able to get permissions to test on our lake near the factory. With Italy's lakes and the Italian and Croatian coasts within hours of our factory, there is no shortage of test possibilities within reach – both salt and sweet water.
WCJ: Where are your engineering/design employees coming from? Directly from university or from other companies? Is there any involvement from closely located Rotax?
LX: As previously mentioned, Belassi's new HQ is located in the middle of Austria's engineering centre, allowing us to harvest both talent and professionals from the region. The nearby automotive and marine industry also provides a strong base with local universities and lays the foundation for a strong regional supplier network.