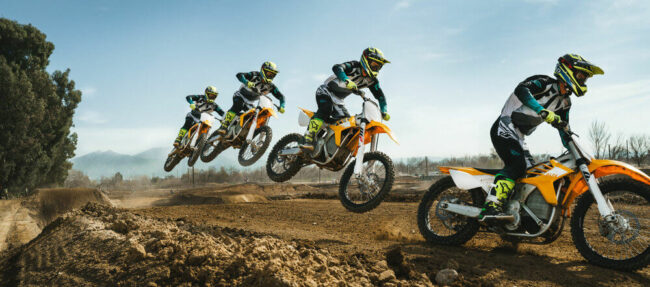 This story from OZPWC should be of interest to anyone who's interested in alternative power and energy sources or just wants to stay in the BRP loop. BRP bought select assets from Faster Faster, INC (Alta Motors). This appears to be another piece of the puzzle that BRP is putting together for new technologies and different types of energy sources within the powersports industry. The purchase includes certain intellectual property, patents, and some limited physical assets from the former all-electric motorcycle design and manufacturing company.
The Alta Motors purchase is another asset to BRP's growing portfolio. Although BRP has no interest in restarting Alta Motors, this is a chance for BRP to become even more innovative in the powersports industry. BRP has had commercial electric side-by-side vehicles operating for many years and also created electric and hybrid prototypes of Can Am Spyder vehicles. Currently, the crew is working on building electric karts with Rotax.
Is a quality electric Sea-Doo watercraft in our future? It is plausible and would not surprise us. BRP leads the pack when it comes to innovation. Purchasing Alta Motors gives them an increased opportunity to move forward with their research and development of alternative power sources. It's only a matter of time before a fully electric Sea-Doo hits the market.
The higher costs and short ride times are common themes when it comes to building electric machines. Many other powersports industries suffer the same dilemmas; short battery life and the high cost of going electric. Maybe BRP will overcome these particular problems with a newly developed Sea-Doo watercraft.