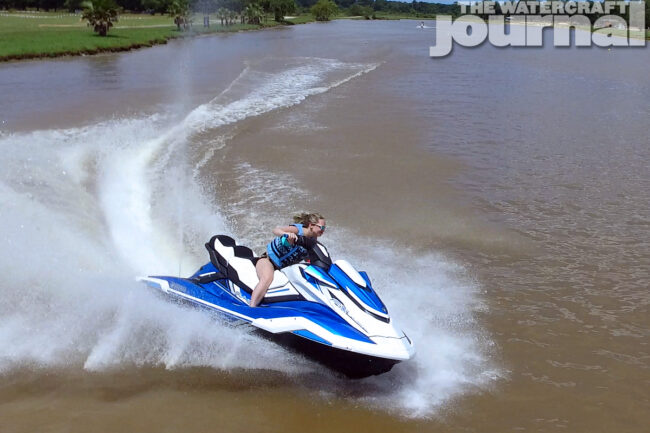 Days like this are what dreams are made of! On June 2, 2019 Cycle Shack North in Conroe, Texas hosted a truly "Fun in the Sun" Yamaha Demo day at local 3 Palms Extreme Sports Park from 11am to 1pm.
Riders both new or experienced were able to sample a phenomenal 2019 Yamaha WaveRunner lineup or ride their own skis around the zig-zagging buoy course. The new Yamaha models in attendance were a GP1800R, EXR, VX Cruiser, FX Cruiser SVHO, and (drumroll please) a SuperJet! 
As a predominantly stand up rider, I was very impressed to see a SuperJet available for new riders to try. It definitely took skill, but standing for the first time brought a true grin across everyone's face. There were a handful of people who tested their mettle on the mighty SuperJet, and almost all of them were able to complete a full lap on the buoy course.
Wide grins were plentiful all day. Some attendees had never ridden a WaveRunner and by the time they tested all models you could tell they were hooked. I mean, c'mon, these were some of the hottest watercraft now available – talk about starting off a new hobby right!
If you missed the June 2nd Cycle Shack North Yamaha Demo Day you still have a chance to try out some brand new Yamaha WaveRunners on June 23, 2019. Same time, same place!