This article has gone through multiple headline changes – fitting for a weekend that included fickle weather patterns, capricious surf conditions, and sharp – and unexpected – shifts in the leaderboard at the 10th Annual Blowsion Surf Slam Freeride.
I started out with what seemed to be a logical headline: "Do it for Dady." Those were the first words I heard Friday afternoon when I hit the Tierra Del Mar beach just outside Pacific City on the Oregon Coast. One of the competitors was standing with another competitor who was about to launch for his initial round in the chilly Pacific waters, and he clapped the young man on the back, and said "Do it for Dady."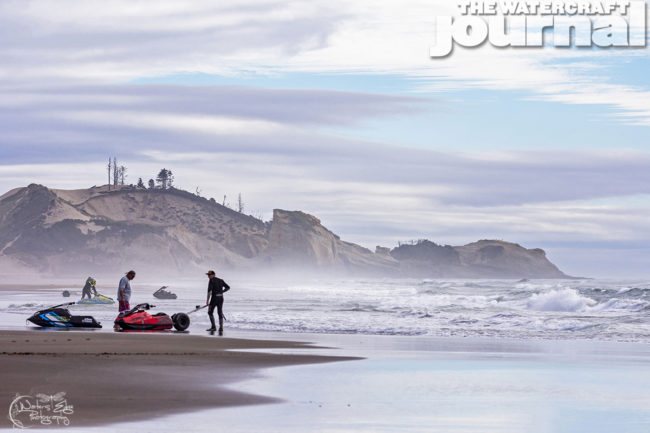 I heard that phrase often throughout the weekend; an honor to John Dady, the founder, driving force and inspiration behind Blowsion, and Surf Slam – and a man whose spirit was as palpable on that beach this past weekend as the morning fog that shrouded the rocky coastline.
Saturday, as I watched not only the pro lineup of riders master the waves of the Oregon Coast, but amateurs and rookies alike put in amazing performances, and as I experienced the unique combination of laid-back, surfer-style camaraderie and the ultra-competitive, high-energy buzz expected of an extreme sporting event like the Freeride tour, I scratched the original headline in favor of the much less sentimental, and much more journalistic "Surf Slam brings full slate of competitors to battle for points and pride."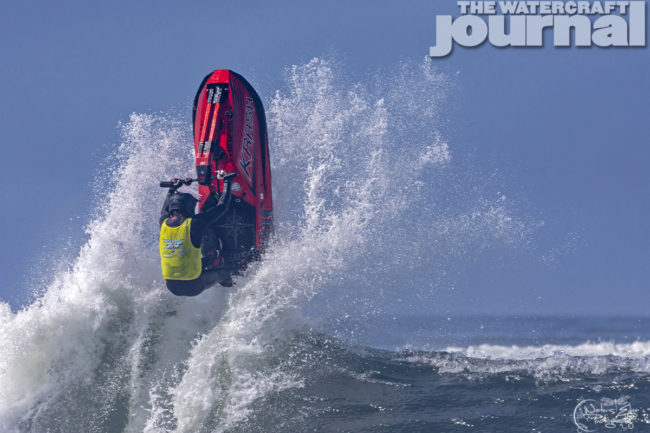 Sunday, I redlined that headline and penned in "Wild Waves and Wildcards," as I watched unexpected winners written into the brackets on the pit board. From well before the start of the event, I had heard the talk of a "showdown" between Mark Gomez and Abraham Ho – and while the performances by these two champions were nothing short of spectacular, it was clear that there were plenty of other riders that did not come all the way to Oregon to go down without a fight.
And when the quarterfinal roster of Abraham Hochstrasser, Ryan Savage, Hugo Goirre, Takaaki Murao, Mick Anthony, Joel Barry, Brandon Lawlor and Mark Gomez was set on the pit board, it was clear that this was anyone's game.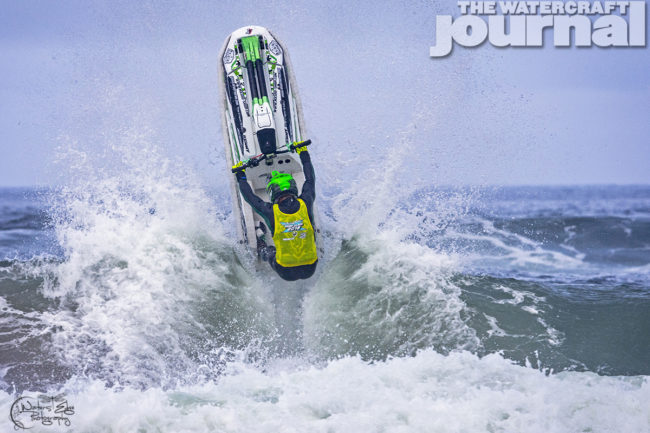 I am not conversant enough with the tricks, scoring, or terminology of Freerides to provide a walk-through or run-by-run replay of the weekend, and especially not the final rounds, but I would highly recommend checking out Rick Ignacio/LiveStreaming247's coverage visit on YouTube (search for "Blowsion Surf Slam 2018").
While I can tell you that Joel Barry ended the weekend standing on that top podium spot, followed in second by Abraham Hochstrasser and Brandon Lawlor in third, that does not do justice to the performances put in by each of the competitors in this last weekend's battle – from rookie all the way to champion – it has to be seen, to be appreciated.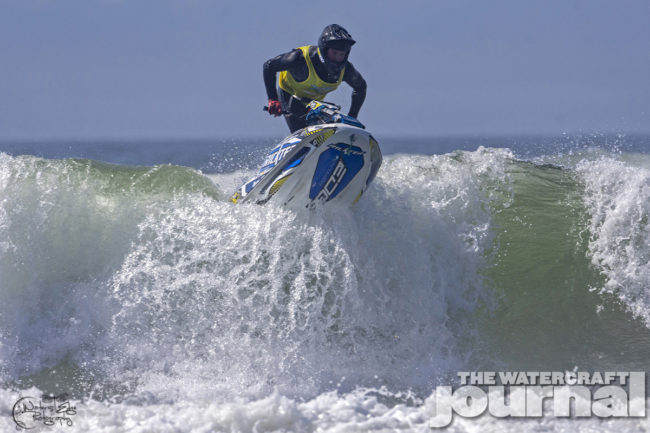 And on that note, I also highly recommend – if you ever have the opportunity – that you pack your bags, venture west, and come experience Surf Slam for yourself – you won't regret it. In the words of Dawn Dawson (another reason to come to surf slam; Mikey Young and Dawn Dawson!) – "If you haven't been to Surf Slam, and if you, like me, have a bucket list of things you want to do, I would definitely add Surf Slam to that list.
There is just no way that pictures and video and even audio does this justice unless you are here. If you love jet skis, if you love competition, come check this out. There are multiple components to what makes Surf Slam so magical, and I am going to say that, yes, because it is. It is the brainchild of someone we revere and have a huge amount of respect.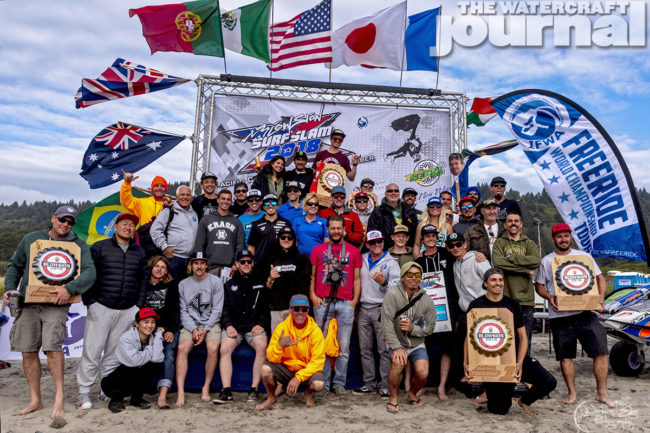 All imagery provided by Waters Edge Photography. Original, unedited versions can be purchased HERE.