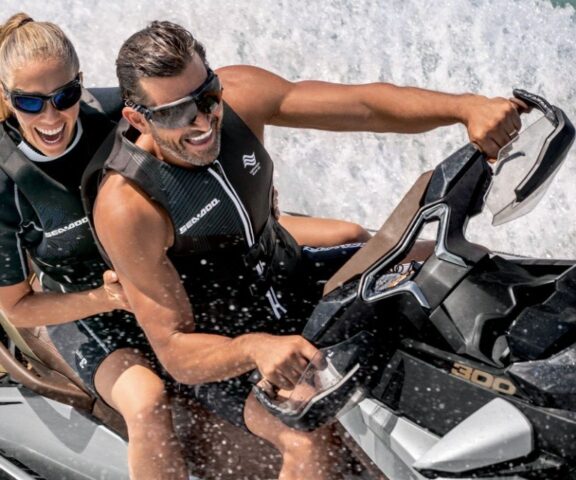 While digging around for some information pertaining to accessories for Sea-Doo; we stumbled upon the Sea-Doo wind deflectors for handlebars. The deflectors were available in the UK through Derbyshire Offroad Centre. The items are sold in pairs and are used to protect riders from cold wind and water splashes. This particular design is stylish and offers better protection than some other styles.
We still weren't satisfied because we couldn't find these in the United States…until now. It was only after quite a bit of digging, searching, and scouring the web, we happened upon them on the Sea-Doo site listed under Controls and Grips.
The deflectors were easy to find for other off road equipment, like snowmobiles and ATV's. However, we wanted to find the PWC style. The wind deflectors are compatible with all models of Sea-Doo models. The only available color scheme is clear and black and the cost for a pair is $99.99.
The 2019 Sea-Doo wind deflectors may be the right accessories for the rider who cruises in colder waters or rides during extremely windy days and wants minimal water splashes to their hands.