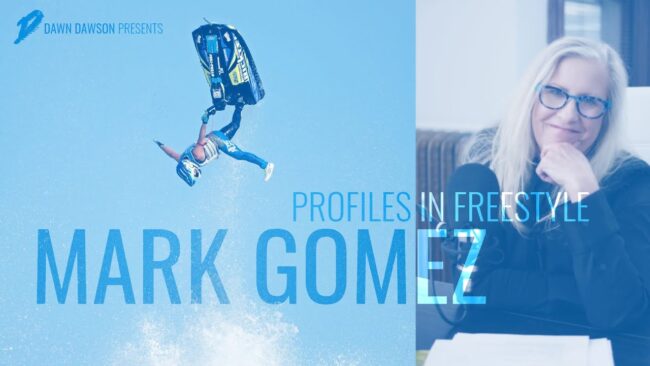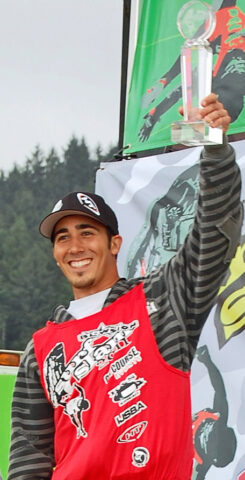 We are stoked to bring to you Dawn Dawson's interview with her long-time friend and Hydro-Turf freerider, Mark Gomez. Gomez puts Hydro-Turf to the most extreme testing and the traction keeps in place as he launches into flips, spins, and big jumps.
He modifies his skis with mat kits from Hydro-Turf. Hydro-Turf is an industry leader in PWC traction mats and has backed Gomez throughout his exceptional career.
Dawson chatted with Mark Gomez via Skype earlier this year and she put together a flawless dialogue with Gomez for her Profiles in Freestyle Series.
Mark Gomez is a talented freestyle and freeride champion who is an awesome ambassador of watersports. He is straightforward and down to earth when speaking about his life and Dawson leaves no stone unturned.
We thoroughly enjoyed this interview and think you will too.
The conversation is captivating and flows from one subject to the next as Gomez shares how he got his start, his competitive drive, and much more. He even invites everyone to reach out to him on Instagram, @MarkGomez137.
After watching the Gomez interview, you may feel inspired to do some jumps on your ski and we recommend heading over to Hydro-Turf for some fresh traction before you do so!