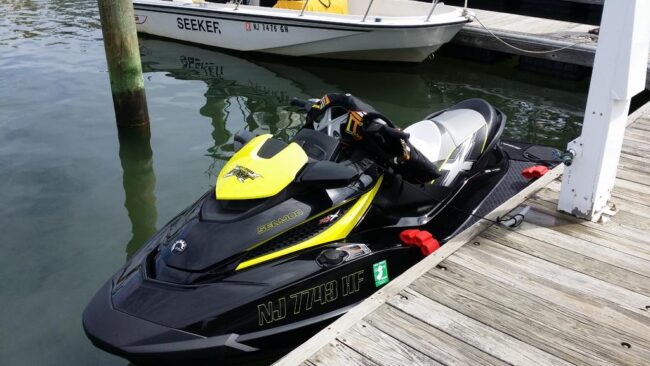 It is important to know how to properly dock your watercraft and Sea-Doo provides easy to follow step by step instructions. Depending on conditions, docking can be a breeze, or it can be tough. In this guide, Sea-Doo keeps it simple and doesn't get into currents, winds, or other boat traffic. The focus is on the basics, like tying off. Sea-Doo watercraft make it easy with their integrated tie downs to easily and quickly secure dock lines.
For the floating dock tie downs, Sea-Doo offers Sea-Doo Dock Ties. These 4-foot lines feature a loop at each end and include an elastic shock cord to keep your craft safe against the dock during any wave action. When tying your lines, avoid looping a line around the steering column or grab handles at the stern. This can cause cosmetic damage from the line rubbing against the watercraft.
Moreover, the steering column isn't built for this kind of stress. You can protect your PWC from damage when tied to a dock by attaching a pair of fenders between the rub rail and the dock. Sea-Doo makes a nice set of Snap-In Fenders that work great for calm conditions. If you're docking in rougher waters, a set of traditional marine fenders are warranted. The Snap-In fenders are convenient and easy to stow in your Sea-Doo's storage compartment when not in use.
This quick-start guide is great for the new Sea-Doo owner, and it features a how-to video at the end. Happy riding!