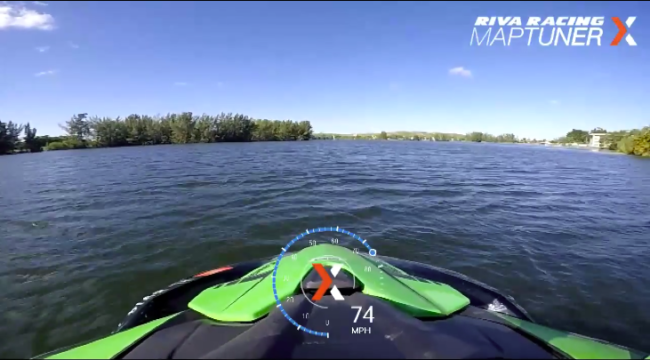 As it stands, a current 300-horsepower Sea-Doo RXT-X when equipped with a SCOM (Speed Control Override Module) averages a top speed of about 75mph in ideal conditions. Equally, a Yamaha FX SVHO when reflashed to remove the factory speed limiter peaks at around 74mph.
Until now, the newly-redesigned Kawasaki Ultra 310 models required much more hardware to push the heavier JetSki and its 22.5-degree deadrise to those speeds; an ECU reflash also required an intake grate and a pump wedge to free up the drag from Ultra's modified displacement hull.
That is until today: three days ago RIVA Racing's engine tuning guru Jesus Garcia teased a short clip of him blasting across RIVA's test lake aboard a '22 Ultra 310LX-S at a sustained 74mph at 8,000rpm. And all achieved by a simple Stage 1 reflash of the ECU. No impeller swap or pump wedge.
"This is a very basic tune," Garcia told The Watercraft Journal on the phone. "I removed the speed limiter and advanced the timing 5-to-7 degrees…and a few other little things. At first, I just wanted to remove the speed limiter. I was expecting 71… maybe 72. 74 was a surprise."
The LX-S is heavier than the stripped down 310X by 33-pounds, promising even better speeds for those aboard the lower-tier Ultra. The fully-equipped 310LX, which outweighs both, will likely fare slower. And all speeds are dictated by rider weight, fuel levels, weather conditions and temperatures.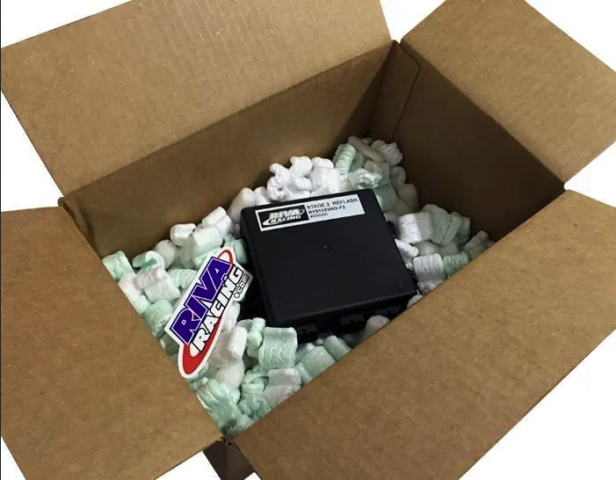 "This is our Stage 1 tune. It's available today but they'll have to send their ECU into RIVA Racing (or an approved RIVA service shop) for the reflash. We're still working on the canbus adapter," Garcia noted. "The new Kawasaki ECU shares zero lines of code with previous years. Nothing is the same."
Looking towards the future, Garcia continued, "This got us excited for [the new Ultra platform]. We'll have a few things coming very soon. I'm already beyond this stage. I'm working on a new impeller pitch and tune right now, conservatively 76-77. Maybe faster."
For those looking to run 74mph on a completely bone stock 2022-or-newer Kawasaki Ultra 310 JetSki, you can purchase your ECU reflash from RIVA Racing exclusively HERE.
View this post on Instagram