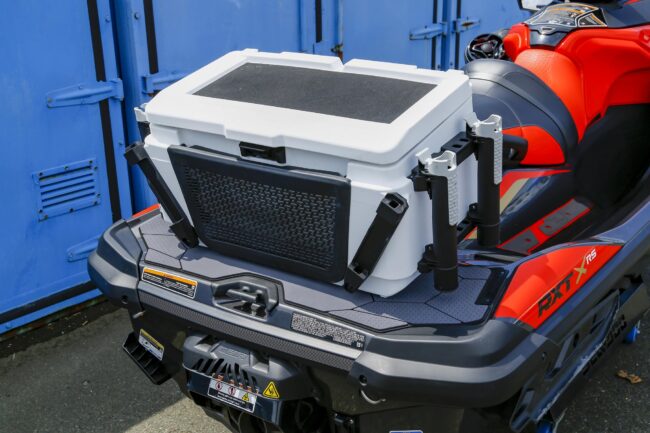 While we were all learning how to live during pandemic times, Sea-Doo kicked off the summer with a new a series of informative videos to help you "Doo It Right." The Sea-Doo teamed up with their ambassadors to give you their first-hand knowledge of what works best and what might not bode well for you.
The series covers maintenance, cleaning, and ways for you to bring more adventure into your life. The videos are not only beneficial to new riders, they are handy for long-time PWC enthusiasts. These helpful tips, tricks, and products are available to anyone who has an interest in learning how to make their life easier on the water.
So far, the team has covered how to properly clean and protect your watercraft, LinQ accessories to make life on the water more adventurous, and the best cover for your PWC. Sea-Doo wants you to stay tuned for more videos with their Sea-Doo Ambassadors and showing how to "Doo It Right."
This is an awesome little series to check out, especially during quarantine life. Everyone has binged on everything Netflix and all are hungry for something a little different and more relatable to the active lifestyle that being on the water provides. Check out the "Doo It Right" video series on social media, YouTube, and the Sea-Doo blog. You will find some good stuff!