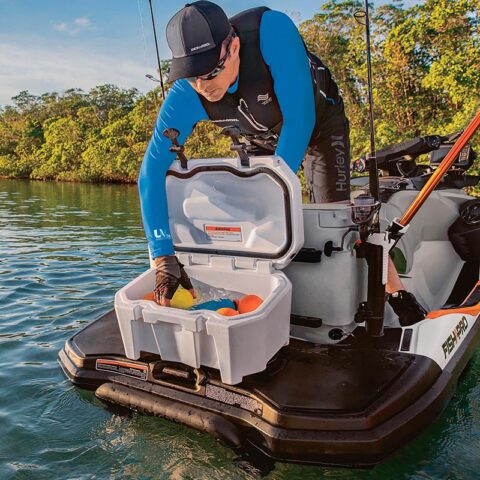 Get more out of your ride with Sea-Doo LinQ accessories. These products are innovative and will help you be prepared for any water activity. The LinQ coolers can be used to keep snacks dry and drinks cool and out of the way. The coolers also make great storage bins for first aid or camera gear.
The LinQ coolers come in a couple of different sizes and a 5.3-gallon extension can be added to the 13.5 cooler, giving you extra room. The extension also makes for a good tackle box or use it for space for your lunch. Another great accessory that can either save the day or simply let you stay out longer, is the 4-gallon LinQ Stackable Fuel Caddy.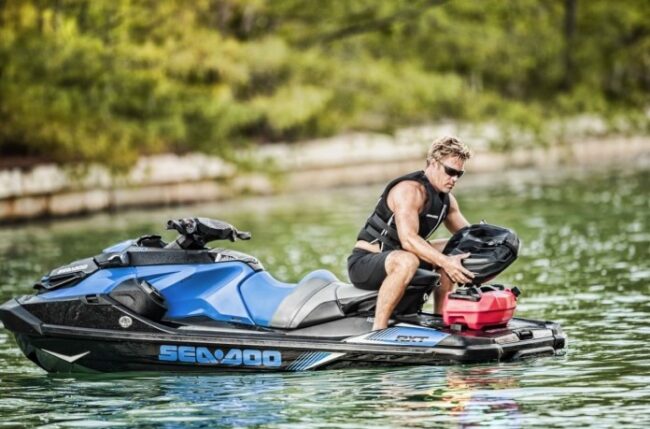 You can stack a LinQ Dry Bag on top of the fuel caddy, but you can't stack fuel caddies. Sea-Doo has added a couple of boxes to the lineup over the years. Now you can turn the 10L Modular Box into a cooler with the Thermal Insert. With the LinQ Cup Holders, your drinks can be secured to the 13.5-gallon cooler. Drop your beverage into the flexible fins inside and lock it in while you're casting a line or just chilling.
The LinQ Toolbox is another nice addition to the lineup. It is a durable rigid 5-gallon box that can hold a decent number of necessary tools or other gear. The versatility that the LinQ accessories provide, gives you a ton of options for whatever the day entails. Whether you have a planned outing that involves a fishing trip and a camp out or you're going exploring, these boxes can hold all your gear. You can be ready for anything with Sea-Doo's LinQ add-ons.