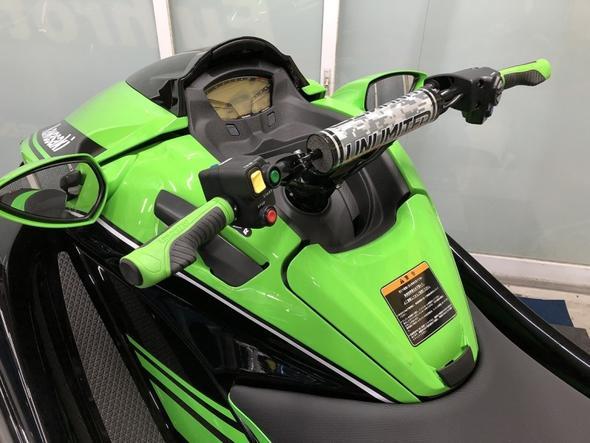 Check out these cool and colorful Ergo Lock Grips from Unlimited PWC. These are great for adding a splash of color and style to your PWC handlebars. These stylish lock grips come in the following four different two-tone colorways: Black/Blue, Black/Green, Black/Grey, and Black/Red. Pay a couple of bucks more for the color coordinated grip ring and end cap to round out your handlebars in style.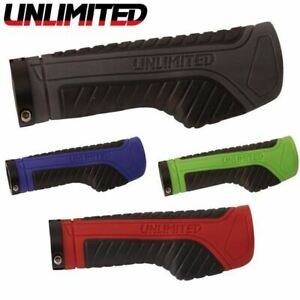 The Ergo Lock Grips are designed with comfort in mind while you're cruising the waterways or getting some air while jumping waves in the shore break.
Their wide design distributes pressure throughout the palm, reducing hand and arm strain and will also aid in reducing fatigue, which will allow for you to stay out longer. The grips are made of soft rubber with grooved non-slip rubber around the perimeter for a better grip.
Moreover, the locking ring is aluminum and can be screwed on to prevent the grip from slipping off the handlebar.
Ultimate PWC recommends applying a little grease to the lock ring tightening bolt to prevent sticking. Do not over tighten and strip the bolt, or you will end up stripping it.
The Ergo Lock Grips are 130 mm X 30 mm and come with a black lock ring and plastic ends. As mentioned above, if you want the extra splash of color on the grips, order the optional color grip ring and color end cap for an extra cost. Head to the Unlimited PWC to order a set of Ergo Lock Grips and to see the other cool stuff they have on offer.