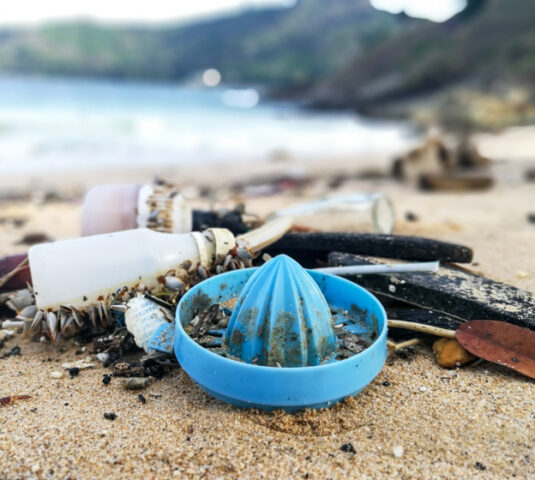 As we celebrated Earth Day this year, Yamaha would like to remind everyone what we can do to practice green boating.  These 10 Best Practices For Boaters come courtesy of Discover Boating.
Some of these tips include preventing oily discharges.  Clean up any oil spills when doing an oil change and be sure to properly dispose of old oil.  For those folks still riding an old 2-stroke WaveRunner or boat, consider switching to a newer 4-stroke model.
Be sure to prevent fuel spills when re-filling your gas tank.  When topping off your gas tank, stop filling immediately when the fuel nozzle cuts off and don't add more gas to the filler neck since expanding fuel can cause it to spill out.
Minimize maintenance on the water or having to call for a tow.  Having to call for a tow causes not only unnecessary expense to your wallet, but also to the environment.  Instead, plan ahead and take preventative maintenance measures.
When you're out on the water, it's natural to want to relax with friends and family by enjoying some mid-afternoon snacks and drinks.  When you're finished, be sure to save your trash and dispose of it properly when you return to dry land.
Another great tip is to know the water you are operating in and what kind of marine life might be below the surface.  For example, try to avoid operating in shallow waters where marine mammals live.  Also avoid dropping anchor into coral reef or protected areas.
For more great tips, head over to the link above so that we can all enjoy the water while protecting our environment.